Jennifer Read | &nbsp
Chairperson
Jennifer also joined the chapter board in 2013. She designs a line of natural fiber clothing for Tibetan Trader, a cottage industry based in Nepal, where she spent years taking photographs and leading treks in the Himalaya of Nepal, Tibet and Bhutan. She was drawn to Montana by the wildlife, landscape and clean air and water. Coalbed methane development was proposed on land near her place on Bozeman pass in 1999, and she was a founder of Park/Gallatin Citizens Alliance to address these issues. She also served as co-chair of Bozeman Pass Citizen's Group, founded to establish zoning regulations to protect Bozeman Pass public and private land from unregulated coalbed methane development. Jennifer has served on boards of MCIV (Montana Council for International Visitors) and Bioregions International.
David Chambers | &nbsp
Secretary
David is a charter member of the Gallatin Park chapter board. He is the president of the Center for Science in Public Participation, a non-profit corporation that provides technical assistance on mining and water quality to public interest groups and tribal governments in the US and Canada. Dave is a registered professional geophysicist with a Professional Engineering Degree in Physics from the Colorado School of Mines, and a Masters Degree in Geophysics from the University of California at Berkeley. He also has a Ph.D. in Environmental Planning from Berkeley. Dave and his wife, Sigrid, have resided in Bozeman for 20 years.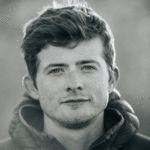 Zach Altman | &nbsp
Director
After graduating from the University of Cincinnati with a B.S. in Geology in 2015, Zach headed to Montana to pursue life as a writer and mountain athlete in the Greater Yellowstone Ecosystem, while working to protect these wild spaces for future generations. In July of 2017, Zach and two other area runners ran across the GYE, from Bozeman to Red Lodge, in seven days, to celebrate our public lands. He is a writer for the short film, 'Common Ground,' which is currently in production.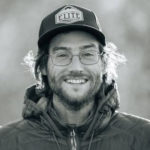 David Laufenberg | &nbsp
Director
Dave is a graduate student studying the relationship between whitebark pine and snowpack longevity at Montana State University in Bozeman. His ongoing research considers the effects of climate change in subalpine habitat in the Greater Yellowstone Ecosystem. With a strong background in avian research and conservation ecology (Wildlife Conservation Society, The Nature Conservancy, Avian Science Center, Wisconsin Department of Natural Resources, Montana Audubon), his work has taken him from his home state of Wisconsin to the far reaches of Ecuador, Colombia, California, Wyoming and Montana. Additionally, Dave has a teaching license in secondary science education, and worked for two years with Yellowstone National Park's non-profit education partner, the Yellowstone Association. He continues to work as a contract instructor, and will be teaching a seminar later this month at the Lamar Buffalo Ranch. Notably, Dave and two friends recently trail ran from Bozeman to Red Lodge as part of a non-partisan project to celebrate and support our nation's public lands. A short film, "Common Ground," will be produced by Summer of 2018. On the side, Dave works as a biological consultant for a small environmental monitoring firm.

Kelsey Douville | &nbsp
Director
Initially cutting her teeth at the League of Conservation Voters (LCV), Kelsey has been working and volunteering in electoral and issue-based politics since 2014. After working with LCV on the Clinton campaign in Denver, she moved on to organize with them in LCV's Des Moines, Iowa program. She now works at Forward Montana Foundation (FMF) as the Bozeman Field Manager with substantial experience in electoral and issue specific organizing. While at LCV, she proved herself an expert at motivating volunteers to hit metrics in and out of get out the vote season. Although now working specifically on getting young people engaged in politics, she hopes to remain engaged in conservation work in her private life. Originally hailing from New Hampshire, Kelsey is a recent transplant to Montana and looks forward to enjoying all the mountains and rivers it has to offer. Kelsey has a B.A. in International Affairs as well as in Russian Language, History, and Culture from the University of New Hampshire.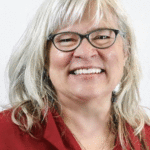 Jenna Caplette | &nbsp
Director
With a BA in environmental and communities studies from UC Santa Cruz, Jenna migrated from California to Montana in 1976. She wanted a rural lifestyle: to be where wild things roam, to live into the cultural and spiritual roots of the West. She has 40 years of business ownership expertise, 18 of which as the owner/partner/president of Accents West, a downtown Bozeman retail operation, one of the first Montana businesses with a flair for the New West. She currently works in marketing; sometimes writes for the Distinctly Montana Blog; and owns BodyMind Spirit Healthcare in Bozeman. She has been a member of various environmental organizations in Bozeman and Montana over the decades and thinks it's time and more than time to stop sitting on the sidelines.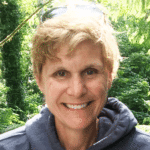 Laurel Angell | &nbsp
MCV Board Director/PAC Board Rep./Gallatin-Park Chapter Representative
Laurel currently works as a Political and Policy Advisor to the William and Flora Hewlett Foundation, specifically on western public lands conservation. Before that, she served as Executive Director of the Western Energy Project (WEP), a group established to bring a campaign style approach to ensuring responsible energy development on public lands. While there, Laurel helped secure landmark protections for the Sage Grouse across 11 states, and built the campaign to push through the Bureau of Land Management rule to decrease methane emissions from oil and gas operations on public lands.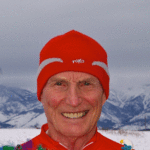 Norman Bishop | &nbsp
Director
Director Norman Bishop served 36 years with the National Park Service. From 1980 to 1997, Norm was in Yellowstone National Park, where he led wolf restoration interpretation. Norm holds a BS in Botany and completed graduate studies in Forest Recreation and Wildlife Management. He is a board member of the Wolf Recovery Foundation and Wild Things Unlimited. He also serves on the advisory board of Living with Wolves. He is a member of the MT FWP Region 3 Citizens' Advisory Committee. Norm has served on the Gallatin-Park chapter board for over a decade.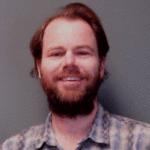 Peter Aengst | &nbsp
Director
Peter is the Regional Director for the Northern Rockies office of the Wilderness Society, a national conservation group. From 1991-1996, Peter worked at the Greater Yellowstone Coalition, first as a Program Associate and later as their Mining Issues Coordinator, focused on the successful campaign to stop the New World gold mine proposed outside of Yellowstone National Park. He later served on GYC's board from 2000 to 2007. Peter has undergraduate degrees from Williams College and a MS in Natural Resource Policy from the University of Michigan. He has been an MCV chapter board member since 2005.
Bob Schleicher | &nbsp
Director
Bob is a Park County resident who recently retired after working for the State of Montana for over 25 years, including serving 8 years as Governor Schweitzer's Citizen's Advocate. Bob is an avid outdoorsman and conservationist. He has been an MCV member since 1999 and has volunteered by helping set up many annual MCV meetings/silent auctions and participating in candidate endorsement interviews in Helena. Bob currently serves on the Montanans for the Coal Trust and the Northern Plains Resource Council Yellowstone Bend Citizens Council board. He also serves as vice chair of the Tri-County Network, a local domestic abuse shelter.

Katie Craig Scherfig | &nbsp
Director
Katie has worked as Gallatin-Park Chapter Get-Out-the-Vote organizer since MCV's first election in 2000. As a volunteer, she's been involved in all phases of chapter activity, including legislative accountability, fundraising, events planning and endorsement interviews. From 1999-2006 she worked for Sierra Club on grizzly bear, wolf, clean air and wildlands issues.

Beth Madden | &nbsp
Director
MCV Board Alternate, Beth Madden, lives in Livingston and joined the chapter board in 2013 to work on MCV endorsements and campaign work in Park county. She is a wildlife biologist with a focus on prairie ecology and prairie birds. She was a U.S. Fish and Wildlife Service biologist in the Dakotas and eastern Montana for 19 years, and is now self-employed as a biological consultant out of Livingston. She is also a research associate with the Department of Ecology at Montana State University. She is a past board member of Montana Native Plant Society and Northeast Montana Ducks Unlimited, and currently does volunteer work in both domestic violence prevention and hospice care in Park County.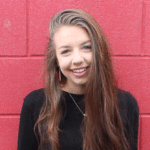 Amara Reese-Hansell | &nbsp
Director
Amara is a senior at MSU studying Political Science. She currently works at a law firm and is interested in going to law school after her undergrad. She became passionate about the environment and conservation efforts four years ago after moving to Montana and experiencing the value of our public lands firsthand.