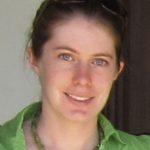 Diana Maneta | &nbsp
Chairperson
Diana Maneta served for six years as Executive Director of the Montana Renewable Energy Association, a nonprofit organization that works to make renewable energy more accessible and affordable for Montanans. Prior to that position, she served as Sustainability Coordinator for Lewis and Clark County and as an Advisor at the California Energy Commission. Diana has a master's degree in Energy and Resources from UC Berkeley. She has been involved in MCV's work as a member and volunteer since 2011, and joined the chapter board in 2015.

Bonnie Buckingham | &nbsp
Secretary
Bonnie is the Co-Founder and Executive Director of the Community Food and Agriculture Coalition. She worked to get a joint resolution passed by the City and County sanctioning the formation of CFAC, and is an active political advocate of local food systems, food access strategies, and farm business support. As a social worker by training, Bonnie has considerable experience with campaign development and advocacy, farmland conservation issues, community development, and group facilitation and mediation. Bonnie serves on the Grow-MT steering committee, Partnership to End Childhood Hunter (MT-PECH) advocacy committee, Missoula County Fairgrounds advisory council, Climate Smart Missoula leadership council, and is secretary of the Western MT chapter of the MT Farmers Union. When not at work, Bonnie can be found hiking, kayaking, skiing, or biking throughout Montana's backcountry.

Jon Haber | &nbsp
Director
Jon was drawn to the University of Montana in 1973 by its wildlife biology program. After degrees from the University of Montana and Colorado State in land use and natural resource planning, he went on to have a career with the U.S. Forest Service as a land management planner, where he promoted wildlife conservation. This took him to Helena, Portland, and then back to Missoula in 1990. While in Portland, he obtained a law degree from the Northwestern School of Law at Lewis and Clark College, and back in Montana he joined the State Bar. Jon has contributed to Missoula through professional volunteer work with local land trusts and a term on the city-county planning board. He continues to look for opportunities to promote wildlife conservation in his "retirement." In addition to MCV, that includes part-time work for Defenders of Wildlife providing legal and policy analysis related to federal land management. He has long been a regular on the Rattlesnake running trails and may also be found hiking and fishing, especially in the Swan Valley.

Brenda Lindlief Hall | &nbsp
MCV Board Director/PAC Board Rep./Missoula Chapter Representative
Brenda has been an ardent supporter and member of Montana Conservation Voters' since MCV's inception in 1999. She attended law school at the University of Montana and also received her M.S. in environmental studies from U of M. Brenda practiced law in Helena with the Law Firm Reynolds, Motl & Sherwood (now Morrison, Sherwood, Wilson, Deola) for over 14 years. She is now practicing law and working on environmental law and policy issues in Missoula. Brenda joined MCV's Missoula Chapter Board in February, 2015, and is the Missoula Chapter Representative to MCV's state Board.
Ben Darrow | &nbsp
Director
Amy Cilimburg | &nbsp
Director
Amy has worked on climate and energy policy for the past decade, encouraging solutions at the local, state and federal levels. She did much of this through her work at Montana Audubon and by volunteering locally (and collaboratively) to help develop Missoula's Climate Action Plans. Amy is thrilled to be putting her passions to work leading Climate Smart, strengthening connections, initiating new programs, and ensuring this remains a resilient community. She lives in Missoula with her husband, teenage daughter, and dog. You might see her out running our trails with said dog, who keeps up just fine. Her daughter, meanwhile, runs way too fast.
Bert Lindler | &nbsp
Director
Bert likes to describe himself as the North Hills Elk, Bear and Weed Volunteer. He serves on the city's Open Space Advisory Committee, the Grant Creek Neighborhood Council, and on the boards of the Prospect Meadows Homeowners Association, the Grant Creek Trails Association, and the Shining Mountains Chapter of the Montana Wilderness Association. He served one term on the Montana Environmental Quality Council, a legislative interim subcommittee. In earlier lives, Bert was an outdoor and environmental reporter for the Great Falls Tribune and a technical editor for the U.S. Forest Service. He enjoys hiking, fishing, hunting, canoeing, cross-country skiing, and most other outdoor pursuits.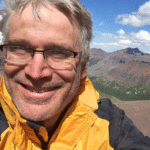 David Dittloff | &nbsp
Director
David is currently the Regional Representative for the National Wildlife Federation. He has been grassroots organizing, conducting media outreach, fundraising, and working to build the capacities of various wildlife and land conservation groups for more than 20 years. The organizations include NWF, the Montana Wildlife Federation, Five Valleys Land Trust, and the Rocky Mountain Elk Foundation. Dave has a BA in political science and economics from the University of Wisconsin and a Masters of Public Administration from the University of Montana. He has three wonderful daughters and enjoys getting outside in Montana during his free time.
Lewis YellowRobe | &nbsp
Director
Lewis lives in Missoula. He has worked in transportation and community planning for tribal, city, and county governments in Western Montana. Lewis' most substantial public works project was negotiating the 42-mile U.S. Highway 93 project and working with East Missoula and Target Range communities to manage growth and improve traffic safety. Lewis is a semi-serious triathlete, Spartan racer, and trivia whiz.