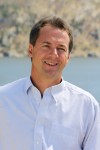 Steve Bullock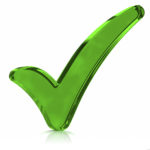 Governor Steve Bullock was elected governor in 2012 after serving four years as attorney general. As attorney general, Bullock fought for Montana's outdoor heritage and fair elections by challenging Citizens United to the U.S. Supreme Court. He has continued his efforts as Governor as a champion of public lands, renewable energy, and outdoor heritage. During the 2015 Legislature, Bullock vetoed an attack on Montana's Renewable Energy Standard and worked hard to pass the CSKT Water Compact and Sage Grouse Management Plan.
Bullock faces New Jersey multi-millionaire Greg Gianforte in the November election. Gianforte has already said he wants to put an industry lobbyist in charge of the Department of Environmental Quality and said he's thinks the State of Montana should manage federal lands in the state. Such an idea would saddle Montanans with millions of dollars in new state costs.
To find out how to help Steve, visit his website at stevebullock.com!
Bullock-Cooney for Montana
Contact:
PO Box 1330
Helena, MT 59624
District: Statewide/Land Board
Party: Democrat
Incumbent Status: Running for re-election
Term: 4 Years