Mike McGrath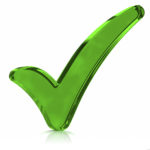 Chief Justice Mike McGrath was a Montana Assistant Attorney General from 1977 to 1982. He was elected to five terms as Lewis and Clark County Attorney beginning in 1983. He was elected to two terms as Montana Attorney General. As Chief Justice, McGrath has ruled for Montana's stream access law and Corrupt Practices Act, Montana's 100-year-old campaign finance law that was later struck down by the U.S. Supreme Court leading to a massive flow of dark money into Montana elections. This is Mike's first re-election for Chief Justice and he is running unopposed.
McGrath for Chief Justice
Contact:
PO Box 1662
Helena, MT 59624
District: Supreme Court Chief Justice
Party: Non-partisan
Incumbent Status: Running for re-election
Term: 8 Years

Dirk Sandefur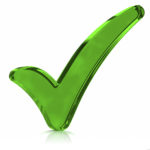 Judge Dirk Sandefur is running for seat #3 on the Montana Supreme Court being vacated by the retirement of Justice Pat Cotter. Sandefur strongly believes in the importance of protecting Montana's clean air, water, and public lands that are essential to the preservation of our unique environmental gifts and quality of life. He also understands the importance in the rule of law and a fair, impartial even playing field for all.
Sandefur has served the last 13 years as a district judge for the 8th Judicial District Court in Great Falls. Prior to that, Sandefur served eight years as Cascade Deputy County Attorney, a public defender, as a police officer for the City of Havre, and in private practice. Sandefur has been endorsed for the Supreme Court by every retired Supreme Court justice.
Sandefur faces UM Law Professor and Great Falls attorney Kirstin Juras. Juras violated University of Montana policies when she issued a report advocating for special tax breaks for Bresnan Communications. To learn more about Sandefur and how you can help him, visit sandefurforjustice.com!
Sandefur for Justice
Contact:
PO Box 1932
Great Falls, MT 59403
District: Supreme Court Seat #3
Party: Non-partisan
Incumbent Status: Open Seat
Term: 8 Years

Jim Shea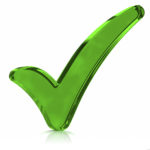 Justice Jim Shea was appointed to the Montana Supreme Court by Governor Bullock in 2014 to fill the vacancy of Brian Morris after his confirmation as a U.S. District Court Judge. Prior to his appointment, Shea served nine years on the Workers' Compensation Court. Shea has also worked in private practice and was a law clerk to Judge Paul Hatfield after graduating law school from the University of Montana. Shea is running for the remainder of Morris' term which runs through 2020; he is unopposed for election.
Shea for Justice
Contact:
PO Box 1183
Helena, MT 59624
District: Supreme Court Seat #6
Party: Non-partisan
Incumbent Status: Running unopposed
Term: 8 Years