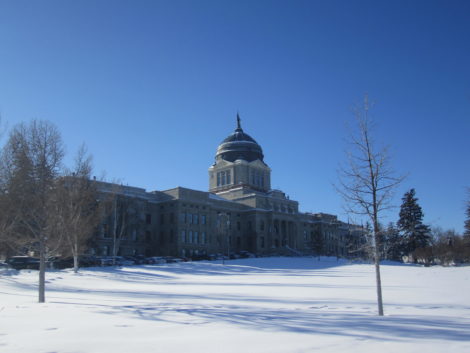 It's the midpoint of the legislature and we've got a lot going on this week!
First, our February lobby day is tomorrow and it's going to be great to get all the conservationists in the Capitol because there are a lot of bills to celebrate!
We've got 3 priority bills up tomorrow – which is why we really need your help!
The first is a big one; Rep. Bryce Bennett (D-Missoula) is carrying HB 504, the Solar Jobs and Energy Freedom Act. It's a great opportunity for Montanans to make their own energy decisions and to expand the use of renewable energy in Montana.
Second, Sen. Diane Sands (D-Missoula) has a resolution, SJ 17, in Senate Natural Resources tomorrow to oppose federal land transfer proposals and further defend against attacks on our public lands. These lands are one of our great equalizers. The size of our checkbook doesn't help you go hiking up Deep Creek or fishing on our blue-ribbon trout streams.
And, last, but certainly not least – Sen. Mike Phillips (D-Bozeman) has SB 190 to develop a Montana plan to address climate change. In the absence of federal action – we need to raise awareness on what Montana can do to address climate change.
Thursday we've got the rally for Solar Jobs and Energy Freedom at the Capitol at noon and then we've got a bill by Rep. Virginia Court (D-Billings) to establish March 1st as a day honoring Montana's public lands.
You can check out the rest of the bills moving in the House and Senate here.
If you're not able to make it this week, click here and we'll plug you into writing a letter to the editor or attending our March lobby day!
Thanks so much for all you do!