Senator Tester on Protecting Montana's Outdoor Economy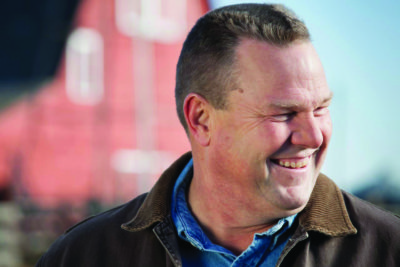 Below is a message from U.S. Senator Jon Tester on his work to protect Montana's outdoor economy.
We enjoy an unmatched quality of life in Montana—a headwaters state with 27 million acres of public land and abundant access to fish and wildlife.
We are also home to two of the most iconic national parks in the world. All of these things provide Montanans with infinite outdoor opportunities and make our state a destination for folks who love to hike, hunt, float, and fish.
As a result, Montana's outdoors sustain more than 64,000 jobs and contributes nearly $6 billion to our state's economy each year. So I know every aspect of the federal budget is critical, but the Interior budget impacts our state in particular.
That's why I'm so concerned about the President's proposed budget, which would take millions from our National Parks, cut funding for trail maintenance by 84%, and gut the popular Land and Water Conservation Fund (LWCF).
National Parks
As our National Parks shatter visitation records each year, the White House's controversial budget proposal would cut funding for Glacier by nearly $1 million and Yellowstone by $2 million. That means some of our state's biggest economic drivers will suffer.
Trail Maintenance
The proposed budget also includes an 84% cut to Forest Service trail maintenance, which will directly impact hunters, anglers, bikers, hikers, and horseback riders who use trails to experience our great outdoors. It also cuts the road maintenance account, making it harder for everyone to access their favorite trail head.
LWCF
Finally, I want to talk about the most alarming aspect of the President's proposed budget—the fact that it guts LWCF. We have worked hard to reauthorize LWCF, which helps increase access to public lands.
This irresponsible cut will undermine our efforts to ensure Montana's landscapes aren't subdivided, developed, or locked up.I'm a born and bred farmer, so being frugal is part of who I am and how Sharla and I operate our business. We make tough choices, we don't spend more money than we take in, and we invest in the future of our operation.
But this budget isn't responsible or frugal. It takes aim at Montana's outdoor economy, which is growing by leaps and bounds and sustaining thousands of jobs each year. And it gives more ammunition to the folks who want to sell our public land, lock up our rivers and streams, and make our state a fundamentally different place.
As we hash out this budget, I'll be working with Republicans and Democrats to defend our outdoor economy, so Montana can continue to grow and thrive for generations to come.