MCV Endorses Rob Quist for U.S. House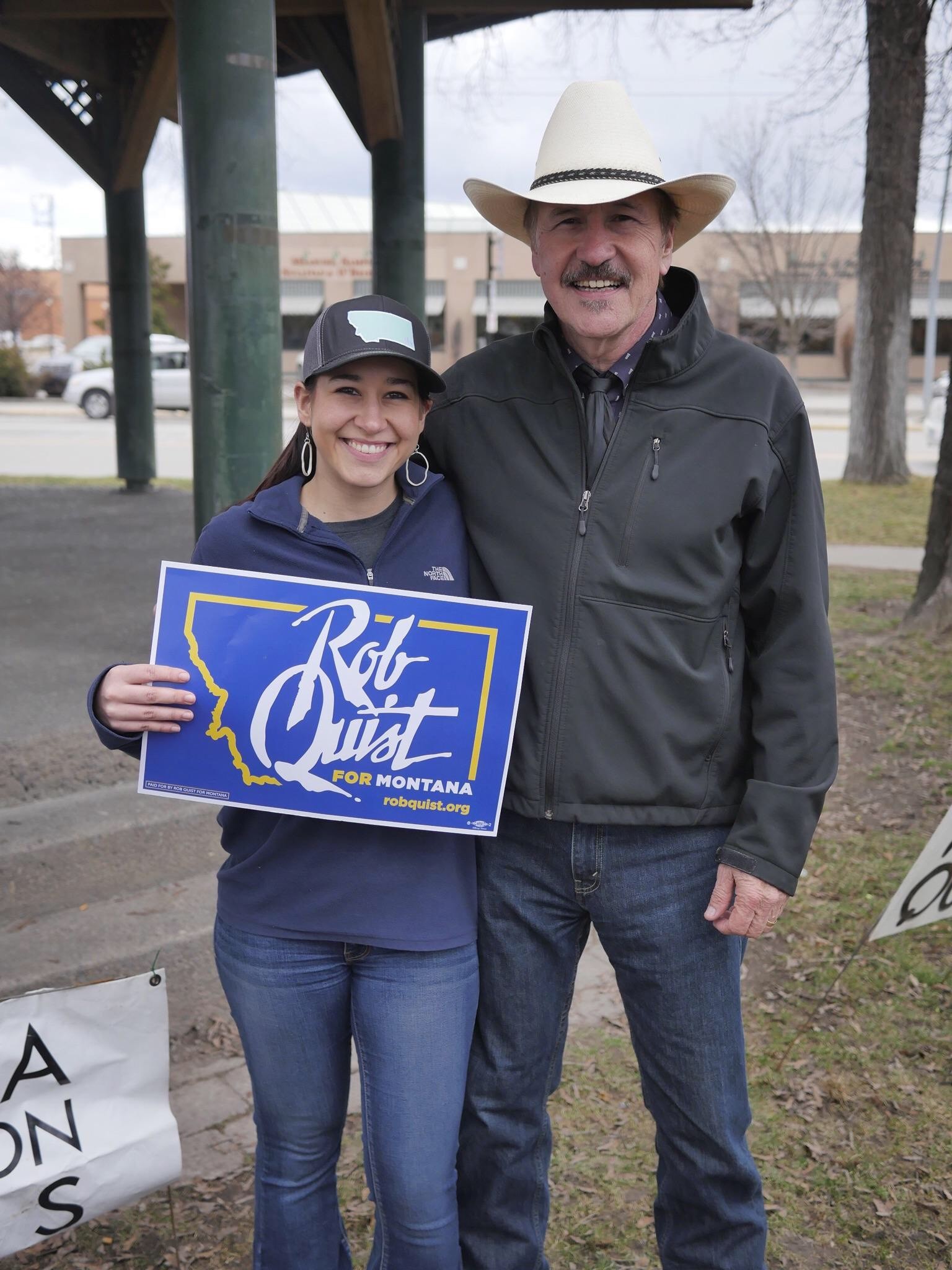 KALISPELL, MT– At the completion of a week-long tour to protect our public lands, Montana Conservation Voters (MCV) announced its endorsement of musician, Rob Quist for Montana's special election on May 25. Montana's lone congressional seat was vacated after Ryan Zinke was appointed as Secretary of the Interior. Quist was nominated at the Democrats nominating convention earlier this month and will face off with the Republican nominee, Greg Gianforte, who lost his bid for Governor in November.
Kalispell native and enrolled member of the Blackfeet tribe, Mariah Gladstone, announced the endorsement at the public lands rally at Depot Park. Gladstone stated, "Montana Conservation Voters is pleased to announce the endorsement of Rob Quist because we know he will be a champion for conservation issues in Congress and will stand up for our Montana values like clean air, water, and wild country." Gladstone, who was named one of 25 young leaders in Indian Country, has been nationally recognized for her advocacy on conservation and public lands.
"Our public lands are one of our great equalizers and Montanans are leaders in the U.S. in protecting them- we know that Quist will champion these Montana values in Congress," Gladstone said.
"When Gianforte tried to shut down our stream access, people here took it personally. In fact, Montanans' emphatically rejected Gianforte this November for his anti-public lands and anti- stream access agenda. Gianforte is out of step with Montana values and now he wants a U.S. Congressional seat as a consolation prize," said MCV Board Chair Juanita Vero of Greenough.
Montana only gets one voice in the House and for far too long Montanans who want to reduce safeguard our drinking water and protect our public lands have been ignored. MCV is excited to endorse Rob who shares our Montana values.
MCV is a statewide non-partisan membership organization that is dedicated to fighting for Montana's air, water, open spaces, wildlife, and public health. MCV provides voter participation services to over 72,000 Montanans.