MCV statement on attacks on National Monuments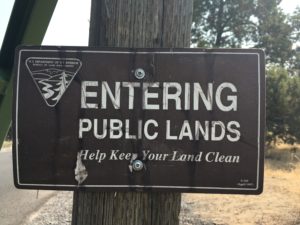 Today's actions by President Trump, supported by Secretary Zinke, should put all Americans on notice that our public lands are in jeopardy. By shrinking Bears Ears and Grand Staircase-Escalante National Monuments, the Administration ignored over two million public comments supporting our public lands which will now be open to development by corporate interests and wealthy landowners. These lands include pristine rivers and streams, sacred American Indian sites, and critical wildlife habitat.
By subverting Teddy Roosevelt's Antiquities Act, Secretary Zinke and President Trump are now jeopardizing protections for our National Parks, forests, and Wildlife Refuges. While today's announcement affects only the National Monuments in Utah, it's clear that public lands across the country and in Montana could be next.
We need your help as we fight back against these attacks on our public lands. Join us today to find out how you can get involved!