Juanita Vero | &nbsp
Chairperson
Juanita is a partner at the E Bar L Ranch, a fourth generation family-owned and operated Greenough guest ranch in the Blackfoot Valley. The ranch prides itself on its conservation ethic and long-term range and timber management. Her community involvement includes the Big Blackfoot Chapter of Trout Unlimited, Sunset School Board, Missoula County Open Lands Committee, and Swan Valley Connections, a community conservation field school.

Robin Saha | &nbsp
Vice Chairperson
Robin is assistant professor in the Environmental S tudies Department at the University of Montana. His teaching and research interests focus on environmental justice, health and policy with an emphasis on community engagement and empowerment. He is committed to providing assistance to contaminated communities and works actively on tribal environmental issues in Montana. Robin served on the MCV Missoula chapter steering committee.

Elizabeth Ametsbichler | &nbsp
Treasurer
Liz is a German professor at the University of Montana. She is originally from Missoula, and is an accomplished writer and world traveler. Liz has served as the president of her faculty senate, and has been a leader for the University Faculty Association, the local affiliate of MEA-MFT, the teacher's and public employees union.

Derf Johnson | &nbsp
Secretary
Derf Johnson is originally from Montana's Gallatin Valley and currently resides in Helena. He received his Juris Doctor from the University of Montana School of Law, and his bachelor of arts in environmental studies and anthropology from the University of Montana. During law school, Derf worked in the land use planning clinic for the Missoula County Attorney's Office, and served as a staff member for the Public Lands and Resources Law Review. He is also a member of the MBA section on Natural Resources, Energy, and the Environment. Derf currently works with the Montana Environmental Information Center as the Associate Program Director and Staff Attorney, working primarily on coal, oil and gas. Derf has volunteered and worked previously with Montana Conservation Voters, was a founding board member of the Missoula MCV chapter and has served on candidate endorsement committees.

Brenda Lindlief Hall | &nbsp
MCV Board Director/PAC Board Rep./Missoula Chapter Representative
Brenda has been an ardent supporter and member of Montana Conservation Voters' since MCV's inception in 1999. She attended law school at the University of Montana and also received her M.S. in environmental studies from U of M. Brenda practiced law in Helena with the Law Firm Reynolds, Motl & Sherwood (now Morrison, Sherwood, Wilson, Deola) for over 14 years. She is now practicing law and working on environmental law and policy issues in Missoula. Brenda joined MCV's Missoula Chapter Board in February, 2015, and is the Missoula Chapter Representative to MCV's state Board.

Addison Sessions | &nbsp
MCV Board Director/Yellowstone Chapter Representative
Addison has served as MCV Board Rep. for the last year, was previously vice chair and has been an MCV member since 2000. Add was a founder of the chapter and has been very involved. Add grew up in Billings, is a local attorney and was drawn to MCV by an interest in politics and the environment. Add is a member of Trout Unlimited and the Beartooth Paddlers.

Dave Tyler | &nbsp
MCV Board Director/PAC Board Chair
Dave Tyler, Belgrade, with his wife, Becky Weed, own and operates Thirteen Mile Lamb and Wool Company, a certified organic sheep ranch and wool processing mill, with a predator-friendly ethic. Dave came to Montana in 1986 after working for years as a civil engineer on dams, power plants, and in the classroom. He's worked in offshore exploration and in GPS navigation and farming. Dave taught at MSU for several years, started a precision agricultural electronics and software company that still operates in Bozeman. He and Becky are charter members of MCV. Dave was a founding Board member of the Gallatin-Park Chapter and has also served as MCV's statewide board chairperson and treasurer.

Chris Saeger | &nbsp
MCV Board Director/Flathead Chapter Representative
Chris currently serves as Director of the Western Values Project, an organization that advocates for public lands in debates about resource development. He previously served as Communications Director at the Montana Department of Environmental Quality, and has held similar positions in political and issue advocacy campaigns throughout the West. Chris lives in Whitefish with his wife and son.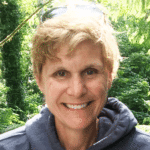 Laurel Angell | &nbsp
MCV Board Director/PAC Board Rep./Gallatin-Park Chapter Representative
Laurel currently works as a Political and Policy Advisor to the William and Flora Hewlett Foundation, specifically on western public lands conservation. Before that, she served as Executive Director of the Western Energy Project (WEP), a group established to bring a campaign style approach to ensuring responsible energy development on public lands. While there, Laurel helped secure landmark protections for the Sage Grouse across 11 states, and built the campaign to push through the Bureau of Land Management rule to decrease methane emissions from oil and gas operations on public lands.

Jock Conyngham | &nbsp
MCV Board Director/PAC Board Representative
Jock is a research ecologist for a federal environmental research laboratory. He is also the principal of River Research, LLC. His specialties include multi-scaled assessment, restoration, and monitoring of watersheds, streams and rivers, riparian zones, and aquatic populations. He has provided technical support to implemented dam removals, fish passage projects, and stream river, riparian and watershed-scale restoration initiatives in the United States and several other countries. He received his bachelor's degree in anthropology and environmental studies from Dartmouth College and a Master in Forest Science and a Master of Philosophy from Yale University's Department of Anthropology and School of Forestry and Environmental Studies. Jock was Director of Watershed Assessment and Geomorphic Restoration for the national office of Trout Unlimited, where he worked for nine years. He currently sits on Missoula's Open Lands Committee and served as a charter board member for four years for the Montana chapter of Backcountry Hunters and Anglers.

Dave Chadwick | &nbsp
Director
A resident of Helena, Dave has a background in wildlife conservation and citizen engagement. This includes several years on Capitol Hill, both on the staff of a US Senator and as a lobbyist for the Association of Fish and Wildlife Agencies. He has worked in and with wildlife agencies around the country, most recently the Colorado Division of Parks and Wildlife. He also has experience in the nonprofit sector and as a volunteer on several political campaigns. Dave is currently the Executive Director of the Montana Wildlife Federation. Originally from South Dakota, Dave has lived around the West and in Washington, DC. He was educated at Pomona College and the University of Michigan's School of Natural Resources and Environment.