Montana Conservation Voters Scores the 2017 Legislature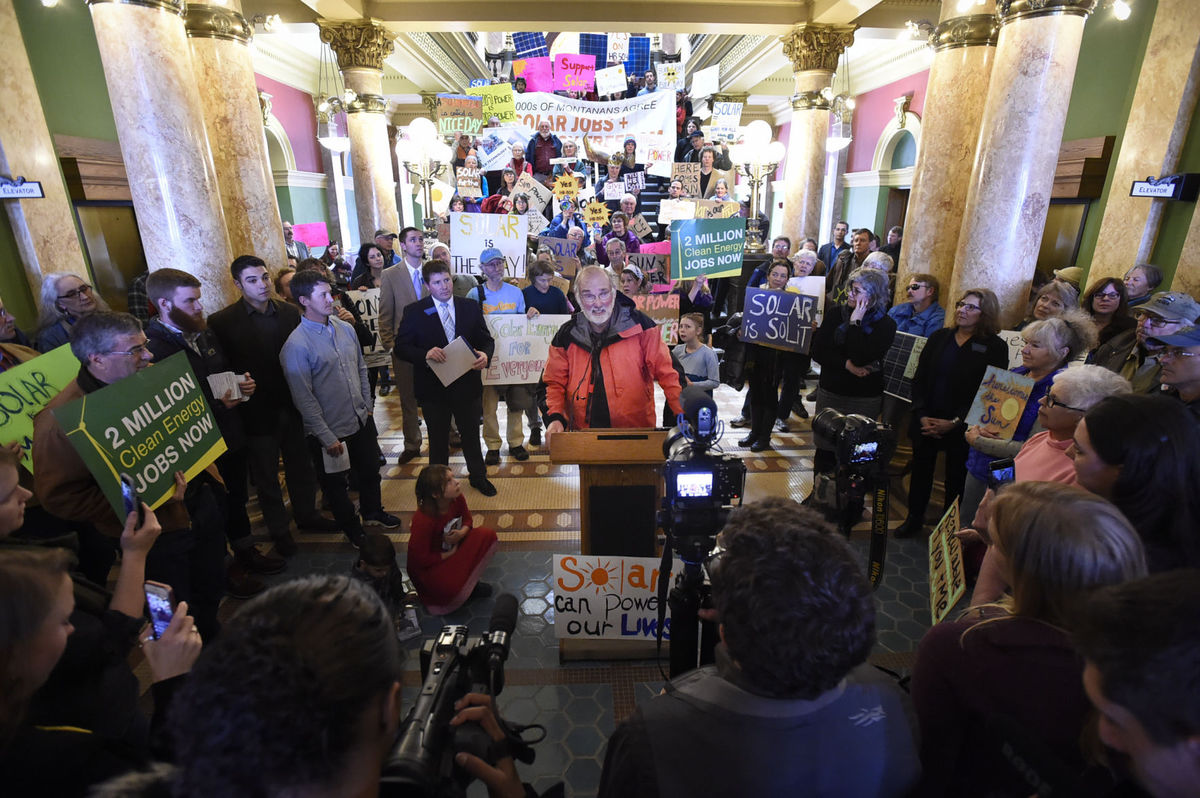 HELENA, MT – Montana Conservation Voters (MCV) today unveiled its scores for the 2017 Montana Legislature. The scorecard includes eleven votes in both the House and Senate covering public lands, clean energy, and water policy. The scorecard is available at mtvoters.org/scorecards/state-scorecards.
"In Montana, we get it right most of the time; we even have a constitutional right to a clean and healthful environment," said Dave Tyler, co-chair of MCV's Gallatin-Park Chapter and a sheep rancher in the Gallatin Valley. "However, that doesn't stop the big industries and corporate interests who work to jeopardize our right to clean water. While priority conservation issues couldn't move forward, we at least stopped the biggest attacks on our clear air, clean water and public land heritage."
Conservation issues gained early traction despite opposition from industry special interests.
HB 504, the Solar Jobs and Energy Freedom Act, nearly got out of the House Energy Committee before one of its cosponsors, Rep. Adam Rosendale (R-Billings), flipped his support and killed the bill on a tie vote.

SB 201, another proactive clean energy bill, also fell one vote short when its sponsor, Senator Jedediah Hinkle (R-Bozeman), tried to force the bill to the Senate floor for consideration. The motion failed on a 25-25 vote with 10 Republicans and 15 Democrats voting together in support.

The effort to create a Public Lands Day, HB 491, passed the House on a bipartisan vote with all 41 Democrats and 11 Republicans. However, the bill was nearly gutted before being tabled in the Senate Fish and Game Committee.
"Special thanks should go to Governor Steve Bullock who stopped the terrible legislation that would have limited access to Montana's public lands, put more money in the pockets of big polluters, and rolled back our clean energy economy," said Clayton Elliott, MCV's Executive Director. "The Governor's commitment to Montana's outdoor heritage was on full display this year as he once again vetoed constant attacks on clean energy, safe water, and our public lands."
MCV is a statewide non-partisan membership organization that is dedicated to fighting for Montana's air, water, open spaces, wildlife, and public health. MCV provides voter participation services to over 72,000 Montanans.