UPDATE: Trump names Zinke to Interior Post
UPDATE: With the Senate confirming Ryan Zinke on a voice vote to be the next Secretary of the Interior, MCV holds cautious optimism that Zinke, with his support of the Land and Water Conservation Fund and public opposition to the transfer or sell-off of federal public lands, will serve as an advocate for the protection of America's public lands as the next Secretary of the Interior.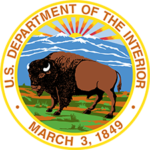 Hikers, Hunters, and Anglers look for Zinke to follow through on campaign promises
President-elect Donald Trump this week named U.S. Representative Ryan Zinke (R-MT) to be the next Secretary of the Interior. In response, Montana Conservation Voters Action Fund Chair and Gallatin-Park Chapter Chair Dave Tyler of Belgrade issued the following statement:
"With the nomination of Congressman Ryan Zinke to be the nation's Secretary of Interior, President-elect Trump has elevated a person whose record just simply doesn't match with the profound need to protect our nation's clean air, water, and public lands. When it comes to energy development, Zinke's record is one that has too often put the interests of mining companies and corporate interests ahead of Montana's values, supporting policies that jeopardize our world class wildlife and clean water resources. He has not acknowledged the imperative to act on the danger to our land and water caused by climate change, threatening our farmers, ranchers, hunters, anglers, and the most vulnerable Americans.
"However, on public lands and the Land and Water Conservation Fund, Congressman Zinke now has a chance to deliver on the promises that he has made on the campaign trail and in the media – we hope that he will stand up for protecting our American public lands and outdoor heritage, now and for future generations.
"Montanans will be diligently watching for Zinke to answer the hard questions about how he will act to protect our national parks, wildlife, and water through his confirmation hearings."
Rep. Zinke's lifetime score with the League of Conservation Voters stands at three percent and includes votes against mining, forestry, and oil and gas development protections.
MCV is a statewide non-partisan membership organization that is dedicated to fighting for Montana's air, water, open spaces, wildlife, and public health. MCV provides voter participation services to over 72,000 Montanans.